Since 2005, the Resettlement Support Center operated by the International Rescue Committee in Southeast Asia has helped over 165,000 refugees from 43 countries start new lives in the United States.
The center assists refugees with their applications to the Department of Homeland Security, a process that involves up to 18 national and international agencies and typically takes from 18-36 months to complete. The center also prepares them for medical screenings, provides instruction on life in America, and makes referrals to stateside resettlement agencies.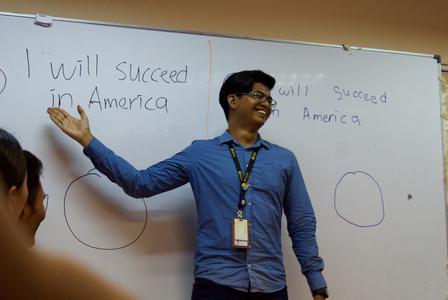 With offices in Thailand and Malaysia, the RSC coordinates with the United Nations refugee agency (UNHCR), the International Organization of Migration (IOM) and other bodies, working with refugees from Afghanistan to Zimbabwe. 
"Every day I leave my office knowing the refugees I speak to have more hope than when they arrived," says Daphne Danaraj, an RSC cultural orientation manager in Kuala Lumpur, Malaysia. "We look at people's stories and see the hardship, but that's not who they are. They are their resilience. They are people who got through tough times."
Every day I leave my office knowing the refugees I speak to have more hope than when they arrived.
Fadzil Imran Bin Ismail is one of the RSC's cultural orientation trainers in Kuala Lumpur. He introduces his students to American culture, priming them for life in the United States. His four-day course covers topics like American customs and government, but also provides even more practical information, such as how to use a refrigerator. 
Imran concludes his training sessions with an inspiring exercise. First, he writes "I will succeed in America," on his white board, and asks his students to do the same in their notebooks. As he and most of his students use their right hands, Imran asks them to rewrite the phrase using their left hands. He does so on the white board.
"Look," he says. "One side looks better. Right?" Quiet laughter fills the room. "But you wrote the words.… And with time, and practice, you will succeed." 
Heading to America
Meet refugees in Thailand and Malaysia who are on their way to the United States with help from a Resettlement Support Center funded by the U.S. Department of State and run by the IRC. Photos: Chiara Trincia
A challenge to welcome
The U.S. has a long tradition of offering refuge to those fleeing persecution and war. However, citing unfounded security fears, the Trump Administration has moved to suspend refugee resettlement, impacting thousands of vulnerable refugees—mostly women and children. The U.S. resettlement program is already regarded as the world's most successful and secure. Learn more.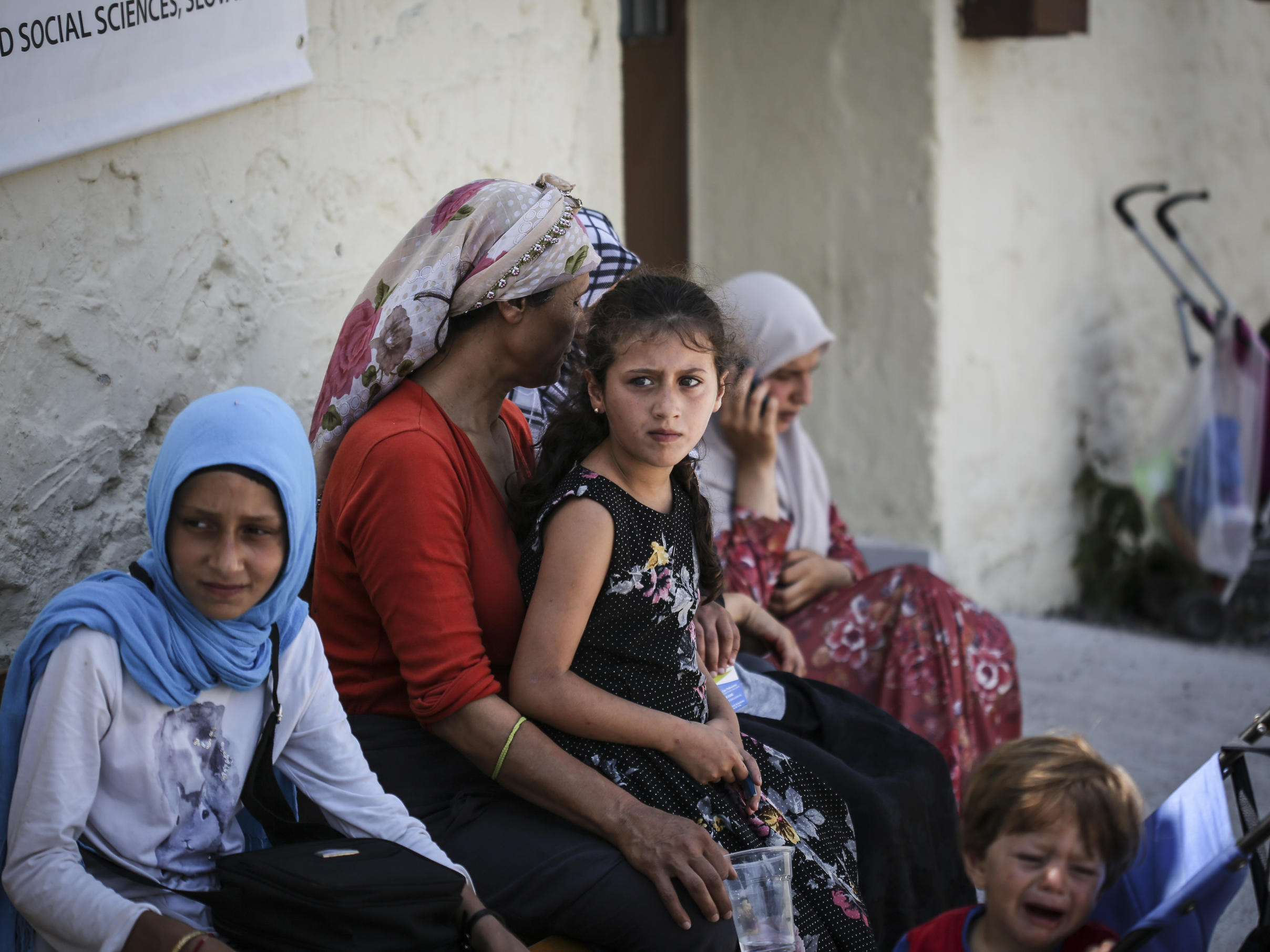 Say no to cruel ban on refugees