Refugee crisis briefing
More people have been forcibly displaced from their homes than at any time since World War ll. The IRC responds to some of the world's worst crises, delivering aid that saves lives while paving the way for long-term recovery.
What is the source of the crisis?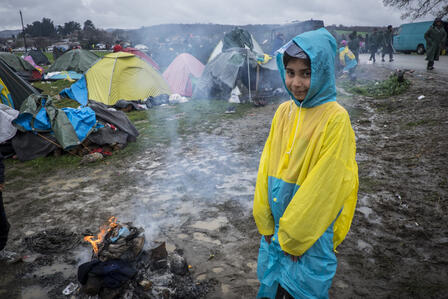 Since civil war exploded inside Syria in 2011, millions of people have fled their homes.
Economic collapse in Venezuela has driven millions from the country.
Gang violence in Central America is pushing families seeking safety to the U.S. border.
Somalia has been plagued by ongoing conflict and life-threatening droughts for decades.
South Sudan has been in the grip of civil war since it gained independence from Sudan in 2012.
Yemen has also been embroiled in a bitter civil war, which has left 80% of the population in need of aid.
These are just a few of the crises driving historic displacement at a time when the United States is rebuilding its resettlement program after the previous administration's policies denying assistance and safety to refugees and asylum-seekers.
How is the IRC helping?
The IRC is the only international aid organization working on all fronts of the crisis.
In the Syria region: Syria, Iraq, Jordan and Lebanon: More than 2,000 IRC aid workers and local volunteers operating inside Syria and in three neighboring countries have reached millions Syrians fleeing violence with emergency relief and long-term support. We're focusing on health care, protection of vulnerable women and children, education, and economic recovery and development.
In Afghanistan:  The IRC has worked inside Afghanistan for nearly three decades and currently reaches over 4 million people in more than 4,000 communities, focusing on community-driven reconstruction projects and education. We also provide emergency relief to people who have been forced to flee their homes by violence.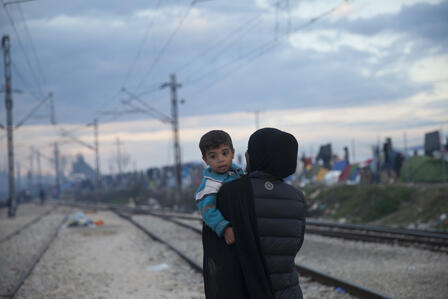 In Europe: The IRC was one of the first aid organizations to assist the thousands of refugees arriving each day on the Greek island, Lesbos. IRC aid workers continue to work around the clock in Greece, Serbia and Italy to provide essential services, including clean water and sanitation, to families living in terrible conditions. And we are helping new arrivals navigate the confusing transit process and understand their legal rights. In Germany, we are helping refugees integrate into their new communities. Learn more about refugees in Europe.
 
In the United States: The IRC has more than 20  offices across the country that resettle refugees. We are also assisting families seeking asylum at the southern U.S. border. We provide immediate aid to refugees, including food and shelter, as well as access to the tools of self-reliance: housing, job placement and employment skills, clothing, medical attention, education, English-language classes and community orientation. We're also calling for U.S. leaders to do more after the Trump administration put a travel ban in place and slashed refugee admissions to record lows. Learn more about refugees in America.
How can I help refugees?
Learn more about how you can support courageous refugees. Join us for World Refugee Day 2021 (June 20).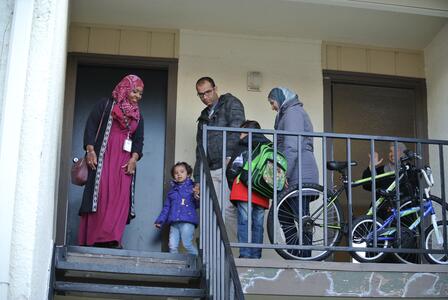 More ways to help
Learn more about ways to help refugees and asylum seekers.