Sarajevo. Winter 1993. The Bosnian capital is under siege by Serbian nationalist forces. Artillery pieces entrenched in the surrounding hills lob shells and mortars at hospitals, markets, and schools. From rooftops, snipers mow down civilians as they fill water buckets or line up for bread. All roads leading into the city are blocked, as are shipments of food and medicine. Water, electricity, and heat are cut off.
In their offices in the heart of the beleaguered city, a small group of International Rescue Committee aid workers hit upon an innovative plan: a seed distribution program to help the increasingly desperate Sarajevans grow fruits and vegetables in their backyards or apartment terraces. It is the first step in what will become the IRC's most heroic relief effort—an effort that will continue for 14 years and involve lifesaving work throughout the Balkans.
As one former IRC staff member in Sarajevo said at the time, "We were seeing an industrialized country descend into chaos. It was an environment for which none of us had any previous experience."
In response, the IRC improvised and adopted unorthodox methods. In order to cope with the logistics of moving tons of aid into battered Sarajevo, for example, the IRC contracted with local factories to produce as many supplies as possible inside the city. The IRC also provided seed grain to farmers to reduce the number of food convoys. In a city gripped by panic and starvation, this economic activity helped people to withstand some of the miseries and also helped them to resist fleeing their homes.
We were seeing an industrialized country descend into chaos. It was an environment for which none of us had any previous experience.
One project was deemed so risky few considered it feasible. Braving withering sniper fire, IRC engineers drew water from the Miljacka River, which winds through the center of Sarajevo, and piped it to safer areas of the city as drinking water. They hid the pumps and filter systems in tunnels to protect them from shelling.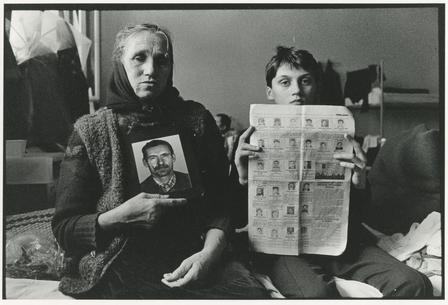 By August 1994, the daring project—which was funded by financier-philanthropist George Soros and enlisted the leadership of legendary disaster-relief engineer Fred Cuny—had succeeded in restoring water to Sarajevans' taps. No longer would they have to dodge sniper fire while queuing up at dangerous central water taps.
Meanwhile, the engineers painstakingly repaired Sarajevo's bombed out electrical and heating systems, projects that took two years to complete. Over 600 tons of supplies were transported over treacherous Mount Igman on a narrow, winding dirt track controlled by Serbian gunmen.
By the time the 1995 peace accords ended the siege of Sarajevo, the IRC had saved thousands of lives and brought food, water and light to the city's populace. We then shifted our focus to the victims of war and to destroyed communities in Bosnia and elsewhere in the Balkans.
In 1998, when clashes between advancing Serbian forces and rebels in Kosovo ignited the last of the Balkan wars, the IRC launched one of its largest aid programs, providing extensive humanitarian aid and repairing thousands of homes, electrical facilities, roads, hospitals and schools.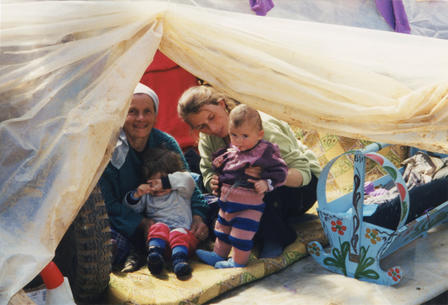 The IRC distributed food and medicine to tens of thousands of people in Croatia, lent assistance to Serbian refugees fleeing Croatia and Bosnia, and established emergency aid and reconstruction programs in Macedonia and Serbia and Montenegro.
As peace gradually returned to the Balkans, the IRC began closing its programs, having assisted millions displaced by conflict. The IRC's program in Serbia and Montenegro and Kosovo closed in 2004, followed by Croatia in 2005. The Bosnia program closed in April 2006. The IRC's years in the Balkans were without a doubt some of the finest in our history. And that story has continued in the United States.
Since 1993, the IRC has resettled 21,804 refugees from the Balkans here. Some have joined us as IRC staff members at our headquarters in New York and in many of our resettlement offices across the country. These cherished colleagues remind us every day of the IRC's legacy in and from the Balkans.
This post  written by IRC president George Rupp in honor of the organization's 75th anniversary was first published on Aug 26, 2008. 
See a timeline of the IRC's history.
The IRC restarted programs in Serbia in 2015 in response to the influx of refugees fleeing Syria, Afghanistan and other countries in crisis to seek safety in Europe.